My mouse broke! I got a Corsair M65 on the way but until then I can't do any CAD or circuit board design so I decided to make myself useful organizing the supply chain instead. I have set up a poll following my previous post on illuminated switches (there's green, blue, yellow, red, white and orange LED lighting options available, green shown here) so please do vote
here
if you want customizable LEDs on the pushbutton switch on the front.
I also found a really nice generic cases on
modushop.biz
which just about fits the form factor of the Liquid Carbon within +- 10mm: 124 x 170 verses the Liquid Carbon's 127 x 178 and so I have my cheaper option in case (ha) I need to fall back on this option.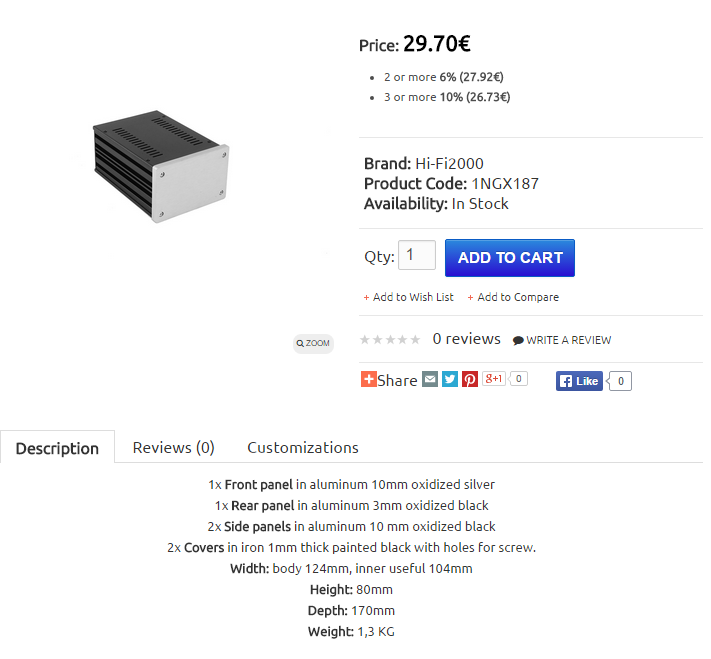 Total cost for this type of case comes to 29.70€ (base case) + 35.00€ (rear panel drilling 20 holes) + 25.00€ (front panel drilling one hole) +20.00€ (engraving 5 words) = 109.70€ which converts to $121.88 or £77.90 which should a good deal cheaper than the custom case offering which is currently being worked on.